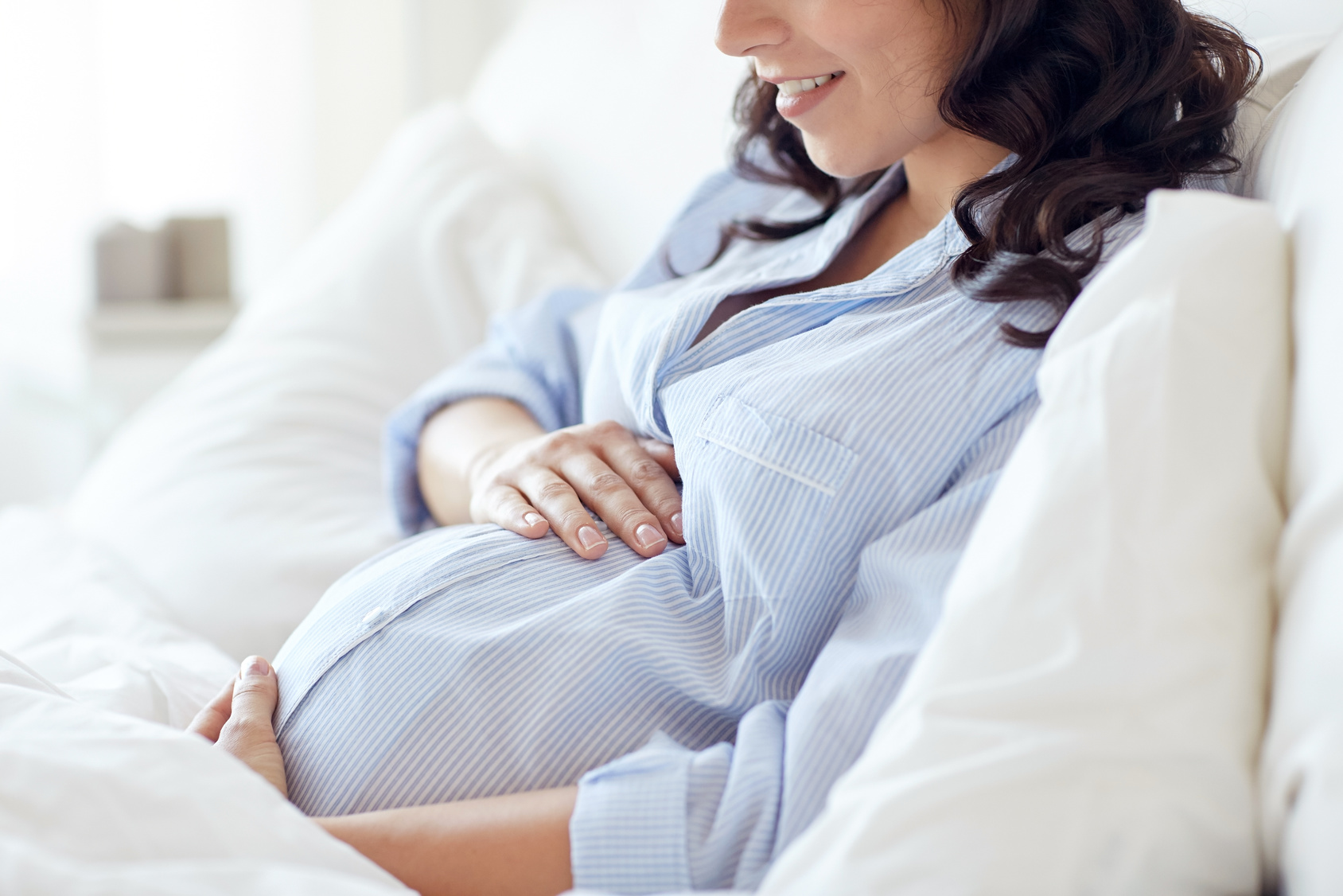 Going to the Dentist While Pregnant? Here's What's Safe
Thinking of going to the dentist while pregnant? You may be wondering which procedures are safe – and which aren't. We're sharing all the info you need here.
Pregnancy can be one of the most wonderful times in a woman's life, but it can also be one of the most challenging. Why? On top of concerns with morning sickness and which foods to avoid, women must also remain vigilant of the medical procedures they go through during their pregnancy.
Manalese Dental wants to be there for you during this time, providing safe procedures that keep you and your baby healthy and happy. To get started, we wanted to provide a guide on what you need to know to keep safe during your pregnancy when it comes to dental work.
Keeping up with your dental health while pregnant is key, as conditions like gum disease have been linked to pre-term birth.
So what do you need to know about your dental health in order to stay safe during your pregnancy?
Pregnancy and your dental health
During pregnancy, your body goes through massive changes– and this is no surprise! But these changes also extend into your mouth, where paying extra attention is necessary to ensure that a small problem doesn't turn into a larger issue.
Did you know…
Pregnant women are at a higher risk for gingivitis?

The hormonal changes in your body may cause your gums to become more sensitive and swollen, even causing tenderness in areas that were previously healthy. You may even notice bleeding when you brush or floss, so it is up to your dentist to decide if more frequent cleanings are necessary to prevent future complications.

Morning Sickness may cause dental erosion.

This problem not only causes physical discomfort, but it can also erode your enamel. In these situations, minimizing the damage is essential.

Though your dentist can go through the specific details more thoroughly in person, after examining your teeth and specific situation, it is important to remember not to brush your teeth immediately after an episode.

Instead of brushing, opt for a rinse of water and baking soda to freshen your mouth in a similar way that brushing would. This type of rinse will also help neutralize your stomach acid and, as a result, help preserves your enamel.

Tooth pain should not be ignored.

This often goes without saying: if it hurts, please come see us. When you're pregnant, the necessity of this cannot be emphasized enough! Problems that cause pain can easily escalate to infections that pose great potential harm to you and your baby.

X-Rays are not all harmful.

If you find yourself in a situation where you need a dental x-ray, please first alert your dental staff. After that, be sure not to worry: dental x-rays, while you're pregnant, are not harmful to your baby.

During pregnancy, the American College of Obstetricians and Gynecologists (ACOG) still stressed  that pregnant women should maintain their regular dental visits, such as X-rays, teeth cleaning, cavity-filling, and root canals.

The Second Trimester may be your time to complete procedures

When a procedure is deemed necessary, your dentist may plan for you to come back in during your second trimester– if this can be done safely.

During your first trimester, your baby is developing most of its major organs and is more sensitive to outside factors. The second trimester allows medical professionals a "window" to perform procedures without majorly impacting the baby nor making your physically uncomfortable, as lying on your back may be difficult during your third trimester.
Elective Procedures and Your Pregnancy
When it comes to elective dental procedures, like teeth whitening, dental implants, or straightening, it may be best to consider a longterm plan until you have delivered your baby. The qualified team at Manalese Dental is here to help you decide which elective procedures are worth waiting for. It's important to consider the following:
Anesthesia

While going under anesthesia is not prohibited, it is best to avoid situations where you will electively be put under as it has been linked to low birth weight and other complications.

In the case where your dentist decides that a procedure is needed, you will be walked through the risks of going under anesthesia in your particular case.

Medications and pain relief

With elective procedures and necessary ones, the potential need for medications, antibiotics, and pain relief prescriptions is always a consideration. Certain medications are linked to birth defects and, if linked to an elective procedure, should be postponed until after pregnancy.

Stress

In essence, anything you feel, your baby will also feel! This is why we like to keep our expecting mothers happy, comfortable, and stress-free. Though there are individuals who don't experience psychological stress when it comes to dental procedures, elective or not, each procedure produces some stress on the body.
Be sure to let us know:
One of the most important things that need to occur between a dentist and patient is communication.
Even if you think you may be pregnant, tell us! Your safety is our top concern and, as the best dentist in Covina, we want to keep it that way.
How far into your term you are.
Knowing this information is key to you and your dentist knowing which options are safe and available. We can also provide better comprehensive planning for procedures like dental implants, emergencies, and other events. What medications you are on.
When it comes to keeping your pregnancy safe, knowing which medications you are on is exceedingly important. Your dentist will only be able to determine which procedures you can have, whether or not you can have anesthesia, and which antibiotics you are eligible to safely take once they are given your full medication list.
We're here for you
In this wonderful time, the dental team at Manalese Dental in Covina is here for you. Our team would be glad to create a comprehensive care plan that is right for you at this stage in your life, and we want to be there for you and your family long after your pregnancy has come to term.
You are always welcome to come in and begin your quest to beautiful and healthy teeth with Manalese Dental.